I'm all for a Steam sale! Steam had a Holiday sale from December 22nd through January 5th. This worked out perfectly for me because I'm planning my year which includes determining what games I'm going to play in 2022. In addition to purchasing new games, I also organized my Steam wishlist to ensure it was filled with games I still was anxiously awaiting to play. I wanted to share everything I purchased during the sale.
An Abundance of Nancy Drew Games
I purchased so many Nancy Drew PC games to play. The first one I played and finished this year was Nancy Drew Secret of the Old Clock. I'm writing my review for this game to be posted sometime next week. I also purchased Nancy Drew: The Final Scene, Nancy Drew: Last Train to Blue Moon, Nancy Drew: Treasure in the Royal Tower, and Nancy Drew: Warnings at Waverly Academy.
Blacksad
Blacksad is a video game adaptation of a best-selling comic series that I didn't know about prior to purchasing this game. Blacksad follows John Blacksad (pictured above) a private detective who gets involved in some nefarious investigations. I have high hopes for this game as it seems like something I would like.
Calico
Calico is a simulation game where the player helps re-build the town's cat cafe. How cute does this game look?? As a cat lady, I was immediately intrigued.
Coffee Talk
Coffee Talk follows a barista who works at a coffee shop in a fantasy world where this shop is frequented by elves, orcs, and other fantasy creatures. This seems like a D&D-inspired coffee shop video game and I'm here for it.
Pumpkin Jack
This was a game that I saw and purchased because I thought this was a cool concept. If you have followed BizarreBrunette for a while, you would know that I'm a big fan of anything spooky and Halloween. I'm excited to play this!
Vampire the Masquerade – Coteries of New York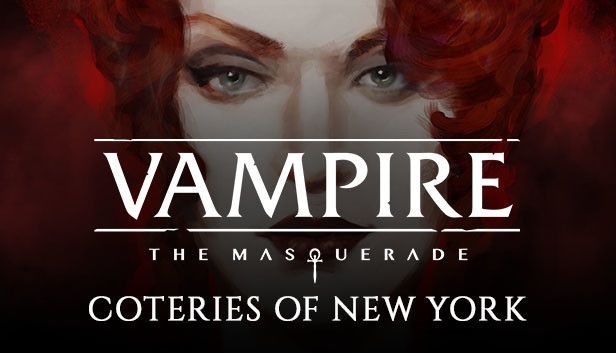 The final game I purchased was Vampire the Masquerade – Coteries of New York. Last year, I played Vampire the Masquerade Shadows of New York and I liked it a lot. Coteries of New York was released before Shadows of New York, so I'm not sure if this serves as more of a prequel. Regardless, I'm looking forward to getting back into the darkness of a vampire populated NYC.
Through the Steam sale, I ended up with ten new games to play in 2022. I'm looking forward to seeing what I can play throughout the year. As mentioned, I already played through Nancy Drew: Secret of the Old Clock, so I intend on writing my review in the next week or so. Did you pick up anything in the Steam sale? Let me know in the comments below.