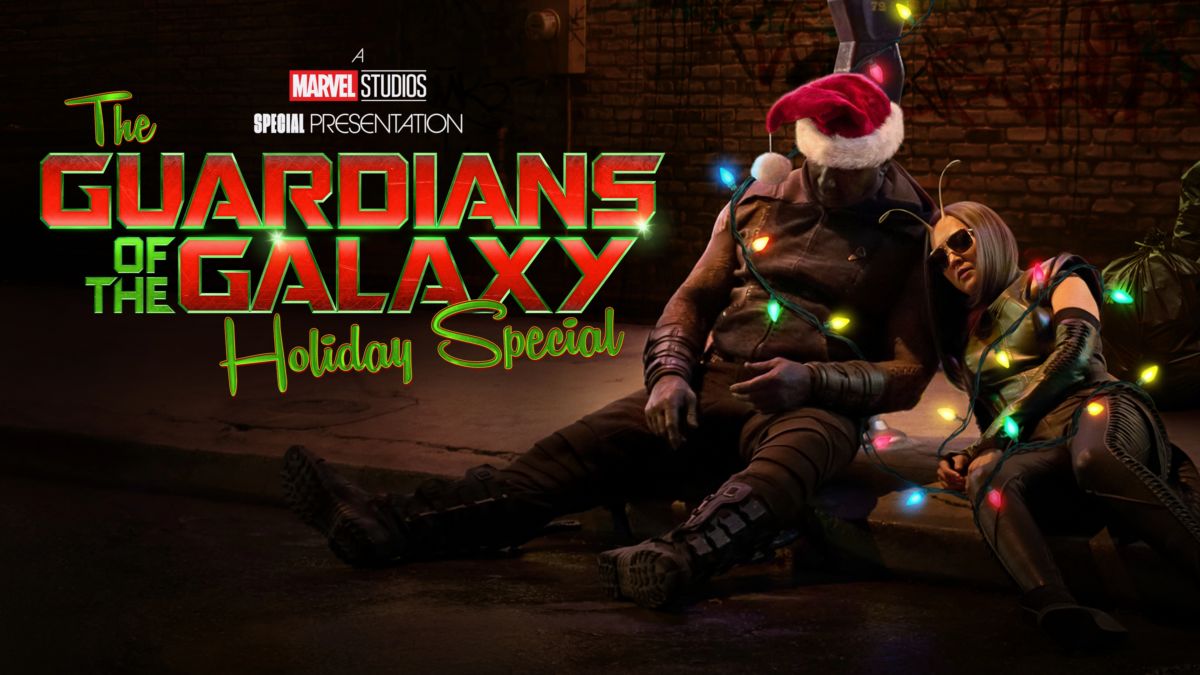 My go-to Holiday movies are The Polar Express, Love Actually, and Die Hard. This post is not to debate whether Die Hard is a Christmas movie because it absolutely is. I saw The Guardians of the Galaxy Holiday Special pop up on Disney+ which was perfect timing since I was figuring out what holiday movies I wanted to watch this year. The Guardians of the Galaxy Holiday Special was so fun and filled with holiday cheer along with Drax's awesome one-liners.
Peter Quill (played by Chris Pratt) has been sad for a while coinciding with the loss of Gamora. Mantis (played by Pom Klementieff) and Drax (played by Dave Bautista) come up with an outrageous idea to make Peter feel better. They will fly to Earth and kidnap Kevin Bacon (played by Kevin Bacon!), so Peter can meet one of his heroes in person. As you can imagine, Mantis and Drax have loads of fun in LA while trying to figure out where Kevin Bacon lives.
First of all, the fact that Kevin Bacon agreed to be in this was cool. I could see as an actor when you're mentioned in another media property, you might want to steer clear from being a guest star in that franchise. For those who are unaware, Kevin Bacon was mentioned in the first Guardians of the Galaxy film where Peter has a dance battle with Ronan (played by Lee Pace). It was so sweet to see that come full circle especially when Kraglin (played by Sean Gunn) tells Kevin that dancing really in fact saved the galaxy.
I need more Mantis and Drax adventures on Disney+. These two have such great chaotic energy together. There's a part where they are taking photos on Hollywood Boulevard that's so funny to watch. I haven't watched a holiday movie that has made me laugh this much in a while.
The Guardians of the Galaxy Holiday Special was such a heartwarming superhero holiday film and is definitely worth the watch.