This is my 5th year filling out Perpetual Page Turner's End of Year Book Survey . I discovered this survey back in 2015 and I like how detailed the questions are. 2019 was an exceptional reading year for me as it's the year where I read the most! I came in at 53 books, graphic novels and comics read this year. In past years, I had quite a few life events come up which prevented me from being able to read more. If I could sum up my reading year in 2019 it would be: the year I re-read all the Harry Potter books and I put an emphasis on re-reading my favorite books. In 2020, I'm going to attempt to re-read more of my favorite books along with trying to read more nonfiction books. Here are my 2019 reading answers:
**2019 Reading Stats**
Number Of Books You Read:
53
Number of Re-Reads: 7 with all the Harry Potter books. 
Genre You Read The Most From: 

Fantasy and Comics 
1. Best Book You Read In 2019?
I started reading the Mr. Mercedes trilogy while on vacation in Orlando. I didn't mind the first book, but this book made me continue on in the series. Stephen King does an excellent job creating this cat & mouse chase between Mr. Mercedes and Bill Hodges. The chemistry between Bill Hodges, Jerome and Holly is fun to read and I like seeing them solving various crimes. I highly recommend reading this series by Stephen King because it proves after all this time, he can still write a thrilling series.
2. Book You Were Excited About & Thought You Were Going To Love More But Didn't?
Comics are one of my favorite genres to read. When I heard about this book about a romance between two characters of rival comic book companies, I felt I would truly love reading this book. This wasn't a bad book, but it wasn't my favorite read of this year.
3. Best Series I Started? Best Sequel of 2019? Best Series Ender?
I became a fan of Marie Lu after reading Warcross last year. I decided to go back to some of her earlier books where I started reading Legend. This series appealed to me because of the action sequences, the twists and the romance between June and Day. Additionally, I read Prodigy which is the second book in the series and it's still a great story. I do plan on trying to read the third and final book in the series in 2020.
4. Book You "Pushed" The Most People To Read (And They Did)?
Out of all the Queer Eye hosts, Jonathan Van Ness is my favorite. This is the book where JVN talks about how they found out they were HIV+. They also highlight the importance of Planned Parenthood for low income communities. Reading their story brought tears to my eyes, but it also helps to decrease the stigma that still surrounds STD's. I also identified with JVN's struggle with the loss of their step-dad to cancer. It hit way to close to home for me, but it was cathartic to read about someone I could identify myself with.
To answer the actual question, I loaned this book to my friend and forced her to read it.
5. Favorite new author you discovered in 2019?
I'm not usually a romance type of person, but this book was super good. It was easily a contendor for being the best book I read in 2019. Christina Lauren creates great romance books without giving me an overall cheesy vibe.
6. Most action-packed/thrilling/unputdownable book of the year?

Any book Ashley Elston writes is a must-read for me. My favorite book of 2017 was This is Our Story which is another Ashley Elston book. I ended up reading over half of this book in one sitting because I couldn't put it down. If you haven't read any of her books, you absolutely need to.
7. Most memorable character of 2019?

I'm nominating Hazel from Josh & Hazel's Guide to Not Dating. I appreciated Hazel's confidence and her green boots with a cow patterned shirt she wears on a date. I give her mad props.
8. Most Thought-Provoking/ Life-Changing Book of 2019?
The Harry Potter book series has always moved me. Reading this last book brings up the reality of how prejudice and racism can destroy a society. Voldemort's war on "mudbloods" with help from the Ministry of Magic puts these preconceived notions on any person entering the Wizarding World without prior magical blood. This war turns violent when the Ministry of Magic goes on a hunt to find these individuals. This reminds me of the Nazi's from WWII, Slavery and President Trump's racist policies. This is equally important to mention considering J.K. Rowling's transphobic tweets made earlier this month.  If we all practiced more love and learned to abandon our preconceived notions about certain races, we would be a happier place.
9. OTP of THE YEAR (you will go down with this ship!)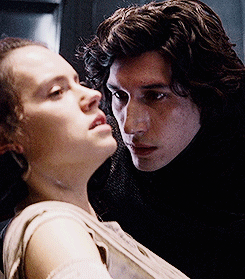 I'm cheating because I'm going to say Rey and Kylo from Rise of Skywalker. This isn't a book, but I'm sure there will be a Rise of Skywalker book novelization and then this will work nicely.
**I want to highlight that this OTP is a fantasy. I do believe there are moments where Kylo Ren manipulates and abuses Rey in certain instances. Therefore, in reality they aren't great together. However, Daisy Ridley and Adam Driver's chemistry together is on fire**
10. Favorite Non-Romantic Relationship Of The Year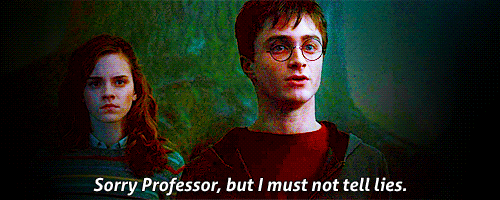 Harry and Hermione are proof men and women can be friends. I personally like Ron and Hermione ending up together because they're opposite of each other. Plus I feel book Ron and book Hermione are a better couple then their movie counterparts.
11. Favorite Book You Read in 2019 From An Author You've Read Previously
Wildcard wasn't as good as Warcross in my opinion, but I still love this book series. I can't wait for the third book to be released.
12. Best Worldbuilding/Most Vivid Setting You Read This Year?
Hogwarts forever and always.
13. Book That Made You Cry Or Nearly Cry in 2019?
I'm nominating Deathly Hallows for a 2nd time. Dobby and Hedwig both got to me. Dobby's death is especially depressing because there's a paragraph where it talks about how scared Dobby is to be back in the Malfoy mansion. This is the place where he experienced the most abuse, but Dobby overcomes his fears to save Harry because of how much Harry means to Dobby. Are you crying? or is it just me?
14. Hidden Gem Of The Year?
Mad Cave Comics is a comic studio I discovered earlier this year. They graciously sent a couple of comics to me, so I could review them. Midnight Task Force was my favorite out of the three series I received, but this studio is seriously going places. I wouldn't be surprised if I see them at more comic book conventions I attend in the future.
1. New favorite book blog/Bookstagram/Youtube channel you discovered in 2019?
I recently started subscribing to Whatpaigeisit and she does comic book reviews. She also does cosplay makeup tutorials and general vlogging. I adore her work and I find different comics to read because of her.
2. Best moment of bookish/blogging life in 2019?
Reading 53 books! Holy shit. This is the most I have ever read and I want this to continue into 2020.
3. Most challenging thing about blogging or your reading life this year?
I had no challenges. This was a great reading year for me.
4. Best bookish discover (book related sites, book stores, etc.)?
Making Cream & Amber my new go-to bookstore. Shop local if possible!

 1. Series Ending/A Sequel You Are Most Anticipating in 2020?
I'm interested in reading the third book in the Legend series by Marie Lu.
2. One Thing You Hope To Accomplish Or Do In Your Reading/Blogging Life In 2020?
I want to re-read more books this next year in 2020 and I want to read more nonfiction books.
Happy Reading in 2020!